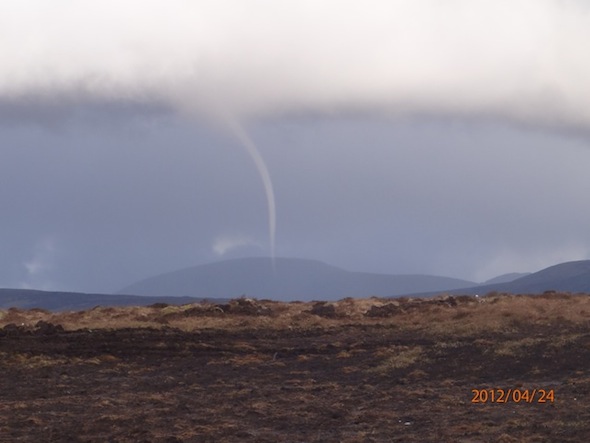 This is the scene as a 500 ft twister glides its way across Co Donegal this morning.
The amazing picture was taken by Letterkenny man Jason McGibney near Fintown around 9am.
Jason and his fellow worker Brendan Blake were on their way to work at the Vestas Windfarm in Glenties when they came across the twister.
The men managed to capture the photo on a mobile phone.
"It was amazing to see it. It lasted for about fifteen minutes and moved slowly across the ground.
"It must have been at least 500 feet tall and it was an awesome sight.
"It touched the ground at one stage and caused a bit of damage but thankfully it wasn't near any houses or anything could have happened," said Jason 33, from Mountain Top.
Tags: