Sinn Féin councillor Jack Murray has said that a number of arts organisations in Donegal are in difficulty as a result of cuts to Arts Council.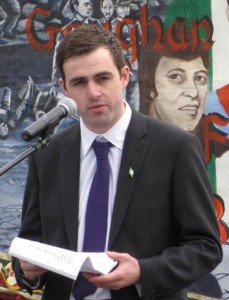 On top of cuts from previous years the annual and programme funding to 13 Donegal based, professional arts organisations was reduced from €879,000 in 2011 to €708,000 in 2012.
This a represents a 19.4% cut to the Donegal based organisations.
Cllr Murray said "I was contacted by a number of people involved in the Arts who are concerned at the impact of the latest round of cuts to that sector.
"In Inishowen I am aware that the Inishowen Carnival Group's funding was reduced by 86% to just €4,163.
"When compared to other groups outside Donegal in the 'Street Arts and Spectacle' funding category a clear discrepancy can be seen. Macnas in Galway was awarded €253,000 while €245,000 was given to Spraoi, in Waterford and €70,000 was granted to Buí Bolg in Wexford.
"I am calling on our government representatives in Donegal to raise this inconsistency with the Minister and demand that he stands up for Donegal.
"Arts organisations like sporting and community based organisation provide an invaluable service to our communities.
"In times of recession these organisations strengthen community spirit and create opportunities for young people to follow careers in drama, art, writing and much more," he said.
Tags: