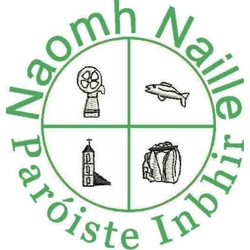 A well-known Co Donegal GAA club has asked the county's official website to recognise it – just the once.
St Naul's GAA club in Mountcharles is also, of course, Naomh Naille in Irish.
But confusion has led the county website to include both names in the official league table for Division 3!
The good news is that the club named in Irish has apparently won two matches and has four points on the table.
But, bizarrely, the club when it is named in English has just two points – and has somehow managed to lose a match!
Surely some mistake!
But then again, things always do sound better as gaeilge!
A club spokesman however said: "We have, in fact, played four games – winning three and losing one.
"We just need the official GAA website to add our points together. And decided what they want to call us."
League table for Centra Supermarkets Division 3
| Team | Played | Won | Lost | Drawn | Points |
| --- | --- | --- | --- | --- | --- |
| Termon | 5 | 4 | 1 | 0 | 8 |
| Carndonagh | 5 | 4 | 1 | 0 | 8 |
| Downings | 4 | 3 | 1 | 0 | 6 |
| Naomh Columba | 5 | 3 | 2 | 0 | 6 |
| Naomh Naille | 2 | 2 | 0 | 0 | 4 |
| Buncrana | 4 | 2 | 2 | 0 | 4 |
| Aodh Ruadh | 5 | 2 | 3 | 0 | 4 |
| Burt | 5 | 1 | 4 | 0 | 2 |
| St Nauls | 2 | 1 | 1 | 0 | 2 |
| Red Hughs | 5 | 1 | 4 | 0 | 2 |
| Urris | 4 | 1 | 3 | 0 | 2 |
| Naomh Padraig-Muff | 4 | 1 | 3 | 0 | 2 |
Tags: