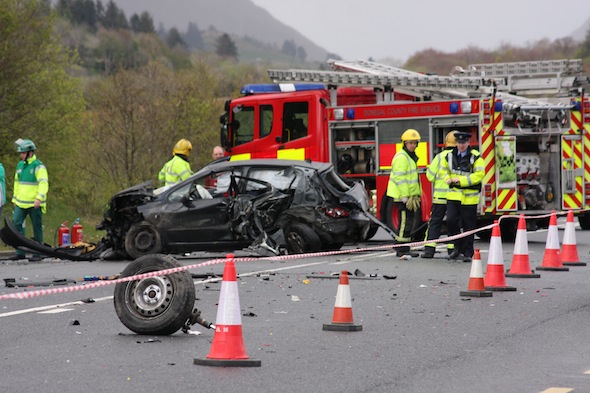 UPDATED: THE emergency services were at the scene earlier today of a three-vehicle collision on the main road between Donegal Town and Ballybofey at the turn-off for Lough Eske.
The crash happened at 4pm.
Photographer John Boreland was at the scene after those injured were taken away.
A small black vehicle was badly damaged in the incident; and a taxi was also damaged.
A works van was left lying at the side of the road.
Thankfully Gardai say no-one was seriously injured. Officers spent several hours carrying out a careful examination of the scene and there were long tailbacks on the N15 for a time.
Tags: