Are you kicking around with nothing planned for this Sunday?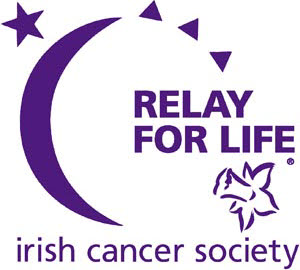 Then why not consider the Four Masters Cycling Club charity cycle in aid of Relay for Life Donegal this Sunday 29th April in Letterkenny.
Relay For Life is a 24-hour community celebration which honours all those who are affected by cancer. The Relay For Life events raise vital funds to support the work of the Irish Cancer Society.
Our Relay For Life Charity cycle will include a 10 mile beginners cycle, a 20 mile novice cycle and an experienced 48 mile run to Doohary via Meenaroy and back to Letterkenny via Gartan.
Sign on for all events will take place in the Aura Leisure Centre in Letterkenny from 8.45am to 9.45am. The 48 mile cycle will leave at 10am, followed by the 20 mile cycle at 10.10am and the 10 mile cycle at 10.20am.
What better way to spend your Sunday morning with the family than get the kids out and get active.
Both the 10 mile and 20 mile routes are open to all ages with the 48 mile route open to over 16's only. The entry fee for all events is €20.00. Kids under 16 accompanied by an adult go free and reduce family entry fee of €30.00 applied. All money raised for this event will go to the Irish Cancer Society through Relay for Life Donegal.
Light refreshments will be available afterwards in the Aura Leisure centre where shower and changing facilites are also available. Please remember, as with all Four Masters Cycling events, helmets must be worn by all participants, adults and kids with no exceptions.
The Relay For Life organisation was established in the 1980s by the American Cancer Society. In recent years the concept has gone global and Relay For Life events are now held in more than 20 countries around the world.
Relay For Life events involve a 24-hour walking relay for which funds are raised in support of the fight against cancer. The events, which take place worldwide, give communities a chance to celebrate the lives of people who have battled cancer, remember lost loved ones, and fight back against the disease.
For more information on Relay for Life Donegal and to donate to this great cause log onto www.fourmasterscycling.com
This is only one of many events which we at the Four Masters Cycling Club have planned. We are also organising coffee mornings, a Relay team time trial and a 24 hour bikathon to run during the main Relay For Life Donegal Event on Saturday 26th and Sunday 27th May.
Donegal Harvest will contribute a 5kg. Bag of Donegal Washed Rooster to each person who signs on for Relay for Life Donegal Charity Cycle on Sunday 29th April.
As all money raised is going to a very worthwhile event we are asking for a minimum entry fee of €20.00. You can just pay the €20.00 and take part or you may gather sponsorship. Sponsorship cards are available from Castle Cycles Raphoe, Eamonn Tinney & Sons Letterkenny, or can be posted by contacting Liam Tinney on 087 2902515.
Route maps for each route is available on www.fourmasterscycling.com