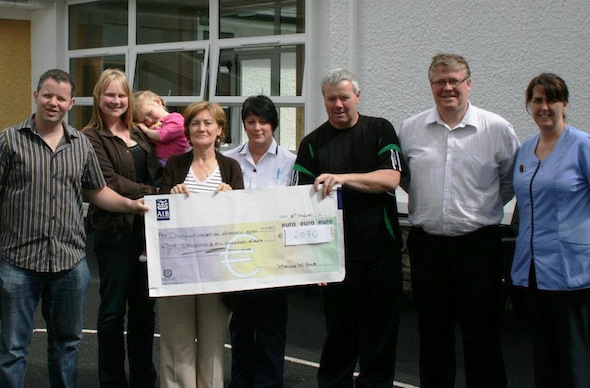 The Cheque handover of €2070 on behalf of Naomh Mhuire / Jigs n Reels as part of the proceeds of the recent big nights to Dungloe Hospital Patients Fund.
Brian Feda, John The Hall, Mary Doherty along with wee Darcie Doogan and Charlie the Yank represented the club and dancers pictured along with Sue Islam, Matron, Frances Sweeney and Marie Bonner (Staff Nurses).
This was a really good thing to do and in total Naomh Mhuire have been involved in the handover of nearly €6000 to Hospital patient support programmes through their fundraising in the past 12 months.
The dancers, teachers and crew of Jigs n Reels are to be once again thanked for their huge level of committment and that effort means that nearly €15000 in total will be spent directly in sport facilities and patients comfort in our community……Maith sibh uilig.
Tags: