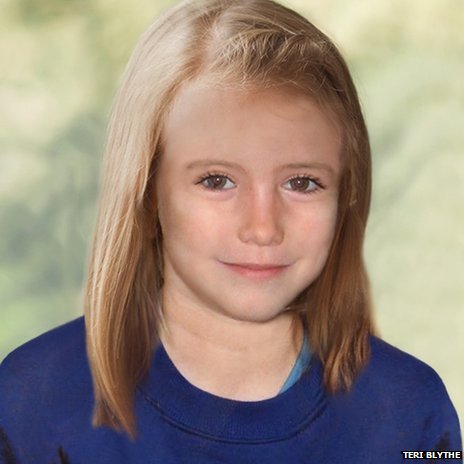 UK detectives reviewing evidence into Madeleine McCann's disappearance have just issued a computer-generated image of what she might look like now.
The picture, created with the McCann family, shows how she would look aged nine, the Metropolitan Police said.
Having analysed the evidence, the Met said it is possible Madeleine is alive, and they believe she was abducted.
Madeleine, from Rothley, Leicestershire, was four when she disappeared from a holiday apartment in Portugal in 2007.
Tonight Det Ch Insp Andy Redwood, who is heading the UK review, tells the BBC's Panorama programme his team were "seeking to bring closure to the case".
Gerry McCann has many cousins here in Co Donegal who have followed the family's plight over the past five years.
https://www.donegaldaily.com/2012/04/25/madeleine-mccann-best-chance-yet-of-finding-her-says-detective/

Tags: