Charlie McConalogue TD has welcomed the publication of legislation to introduce mandatory reporting of allegations of child abuse and put the Children's First Guidelines on statutory footing.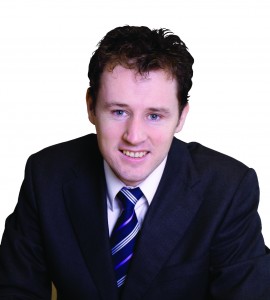 The Fianna Fail spokesman for Children said this must be backed up with adequate resources to handle all cases of suspected abuse.
Deputy McConalogue said, "I very much welcome the Government's moves to legally require groups and individuals to report any concerns about child abuse to the authorities. However, child protection cannot be improved by legislation alone.
"We must have the proper resources in place to deal thoroughly with the increase in reports of child abuse as a result of this new legislation," he said.
He added the terrible legacy of child abuse in this country was not just down to a lack of reporting, it was also because reports of abuse were not acted upon within the system.
"There will not be a properly functioning child protection structure in this State if our system cannot handle each and every allegation that is reported to the authorities.
"The social worker system in this country is already overburdened and under resourced. The Ryan Report recommended that 200 extra social worker posts be filled in 2010 and 60 extra posts in 2011 in order to ensure that existing gaps in our child protection services were filled and that each child in the care of the State would have an allocated social worker.
He added the 200 posts were delivered by the previous Government on time, but this Government was unacceptably slow in recruiting the 60 posts which should have been in place by the end of 2011.
Now, the latest HSE figures show that 31 social workers opted for early retirement this year, leaving more worrying gaps in the system as the Government refuses to give any commitment on replacing them, he said.
"Mandatory reporting can only achieve its objective of protecting vulnerable children if there are enough trained workers to handle suspected abuse cases. When mandatory reporting was introduced in the Australian state of New South Wales, there was a six fold increase in the number of reports made.
"We cannot end up in a situation where additional reports clog up an already overburdened social work system leaving vulnerable children at risk. Minister Fitzgerald must outline what extra resources she plans to deliver to ensure that every single allegation is thoroughly investigated and that every single suspected victim gets the care they need."