Customs officers have launched a blitz on illegal fuel in Letterkenny.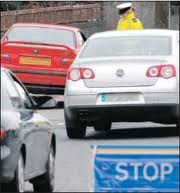 Dozens of cars have been stopped and dipped for illegal fuel on the dual carriageway entering the town this evening.
The checkpoints lasted for more than two hours.
Dozens of motorists were pin-pointed and had their car dipped and checked for illegal diesel.
The checkpoints started before 6pm and ended around 8pm.
Tags: