One of Letterkenny's best-known business leaders has said she believes the town's Main Street has a bright future.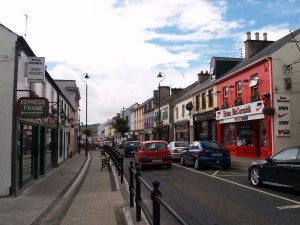 Chief Executive of the Letterkenny Chamber, Toni Forrester, was reacting to the news of yet another closure of one of the town's best-known stores.
Classic Casuals clothing store closed last weekend after decades of successful trading.
It comes on the heels of a closure or movement of a number of stores and restaurants on the Main Street in recent months including Galfees Restaurant, the Music Centre and Subway.
However Ms Forrester says people forget about the number of stores that have also opened in recent weeks and months on the Main Street.
"There is no question that businesses are finding it tough but businesses do come and go.
"For all the stores which have closed, we have also had a number of other stores which have opened on the Main Street.
"In recent months we have had a number of new shops including Mad About House and Happy Days. They are new businesses who are giving it a real go," she said.
Ms Forrester said she accepted that many people were now shopping in the bigger shopping parks on the outskirts of the town.
But she said she believed businesses on the Main Street also had a lot to offer and that people will always shop on the Main Street.
She said she did not accept that parking is an issue for people who wanted to shop on the town's main thoroughfare.
"I think the fact that there is half an hour free parking is a big bonus for people.
"I also think people are getting used to the fact that they can park on the edge of the Main Street and walk for a couple of minutes to the shops.
"That mentality is changing and I do think overall that Letterkenny's Main Street still has a huge part to play in the town's economic revival," she said.
Tags: