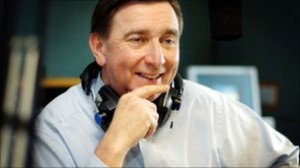 POPULAR Passionist priest Father Brian D'Arcy has been censured by the Catholic Church for being too liberal.
The high-profile cleric, based in Fermanagh, is a popular figure here in Co Donegal.
He learned to speak Irish at Colaiste Mhuire in Loughanure.
Hundreds of people from this county attended his annual Novena in Enniskillen last month.
The action against the priest was taken by the Congregation for the Doctrine of the Faith (CDF) last year after an anonymous complaint.
Fr D'Arcy has spoken out against mandatory celibacy for priests, church teaching on contraception and has been a vocal critic of the handling of clerical sexual abuse.
The action came after Fr Ottaviano D'Egidio, the Passionist Superior General, was summoned by Cardinal William Levada, Prefect of the CDF, 14 months ago.
"Some time ago the CDF was in touch with our General about some of Brian's views and since then Brian has been co-operating to ensure that he can continue to make a contribution to the religious journalism that he is involved in," Fr Pat Duffy, the Irish provincial of the Passionists told the Tablet.
A popular broadcaster, Father D'Arcy's Sunday World column is now submitted to the Vatican for approval before it is published.
Tags: