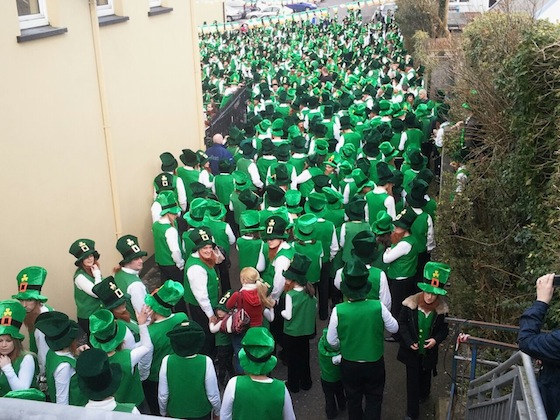 Despite their tremendous effort Glenties has been left green with envy after being officially beaten to the leprechaun world record.
The Donegal town put in a tremendous effort on St Patrick's Day to set the world record with more than 1,000 hearty souls turning out dressed as leprechauns.
But Bandon in Co County were yesterday officially names as the record-breakers with a total of 1,263 people dressed as little people!
Rumours around the town of Glenties is that they could well give it another go next year to try and take the title off their Cork counterparts.
Tags: