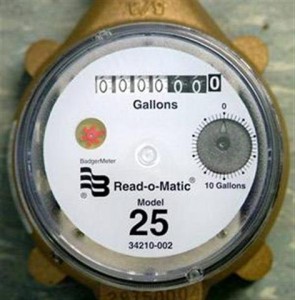 A DONEGAL TD today questioned the decision of the Government to allow the installation of water meters on public property away from people's homes.
Padraig Mac Lochlainn has raised a question in the Dail after concerns from householders who fear they will end up paying the bill if meters are damaged or vandalised.
Among those who has complained is the Moville/Greencastle environmental campaigner Enda Craig.
Deputy Mac Lochlainn asked Minister Phil Hogan: "Will the Minister outline if he is satisfied that the proposed new water meters will be housed in boundary boxes adjacant to the tap-off point on the main road where the mains water supply normally runs that are often hundreds of metres away from the property being charged; if this is in keeping with best international practice and can he allay the concerns of property owners on the security of this arrangement and potential repair and replacement responsibilities?"
Enda Craig said today the issue is important for householders.
"Every other meter in a person's home is on the property where it cannot be tampered with or destroyed, yet the new Irish Water Service believes this new policy is adequate and it's not," he said.
Mr Craig's previous article for donegaldaily.com is here:
https://www.donegaldaily.com/2012/04/19/water-meters-installing-away-from-property-is-unacceptable/
Tags: