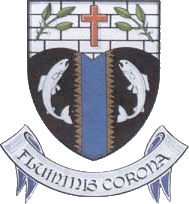 DONEGAL' S four urban local authorities are facing the axe if Environment Minister Phil Hogan goes ahead with plans to rationalise local government.
Letterkenny, Ballyshannon, Bundoran and Buncrana councils are all on the hit list for the shake-up.
The move could see powers transferred to Donegal County Council and save up to a €1M a year, according to some estimates.
Minister Hogan says work has already begun on merging local authorities in Limerick and Tipperary.
Mr Hogan warned that smaller councils had "to go" because they could not deliver services efficiently.
"What we've been doing with Limerick and Tipperary is an example of what we have to do more of in terms of merging smaller authorities with larger authorities," he said.
"We are going to have less councils and less councillors, and that's going to be part of the local government package. It will come into effect for the local elections in 2014."
Donegal's town councils have the right to grant planning permission, approve roads projects, provide social housing and set commercial rates.
Councillors get around €3,000 a year plus expenses.
Letterkenny is the only council which as "a realistic chance of surviving" according to Government sources.
Tags: