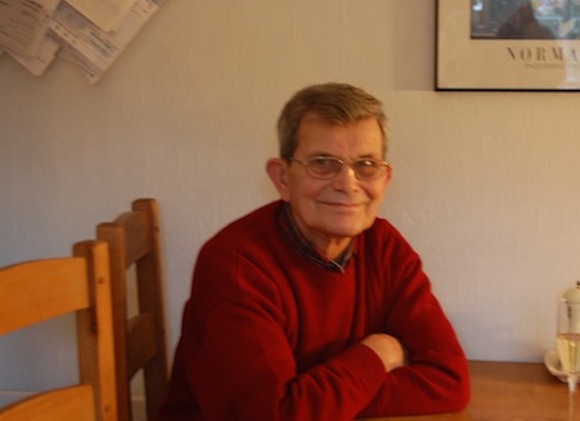 THE daughter of one a worker who spent 50 years at Oatfield sweets has told donegaldaily.com that she's glad he never saw it close.
Bert Davidson, right, started working in Oatfield at 15 years old – and retired in 2003.
"He did every job from making sweets to repairing machinery and exporting the sweets worldwide in his executive capacity travelling the world," his daughter Joan told us.
"He eventually retired as Managing Director after 50 years loyal service and died three years later and it's with this in mind that I felt obliged to make a comment."
Bert, she said, passed away three years after his retirement.
"I feel very sad about the closure because it was a huge part of my early life," said Joan.
"It is hard to see a once large successful company in Letterkenny which provided long-standing local employment will no longer be part of the community."
She added: "Oatfield was a big part of my life growing up and I am very glad my dad Bert who spent his whole life there is not alive today to see this closure."
Zed Candy will meet workers on Monday to discuss a pay-off with 17 workers due to be paid redundancy.
It's understood the British sweet company and Donegal Creameries will share in a massive €5 million windfall by selling the site to German supermarket chain Lidl.
Donegaldaily.com's coverage of the story has been picked up around the globe – with Donegal people contacting us to express shock at the death of a county icon.
An astonishing 23,727 people had read the story on our site by midnight last night.
In future all the sweets once made here in Ireland will be made in England – and that not make the Emerald just as sweet anymore.
https://www.donegaldaily.com/2012/04/27/oatfields-sweet-factory-finally-closes-with-loss-of-17-jobs/
Tags: