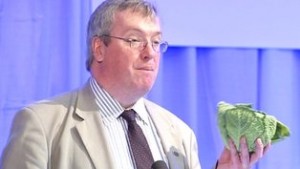 LOWER-PAID staff in the Civil Service who being forced to move offices in Co Donegal is wrong and inhuman, a union president has said.
Denis Walshe, outgoing president of the CPSU, was speaking about an ongoing dispute in the Department of Agriculture in Raphoe.
Bosses want to move them to new offices in Letterkenny and Buncrana.
But Mr Walshe said the civil servants were being asked to move 45km in a geographical area where there was no public transport.
"One member does not have access to a car and they want him to move. Where is the humanity in all of this?"
He said the redeployment could cost members €90 a week or more in transport costs.
General Secretary Eoin Ronayne said some members had no personal transport, but even if they did, additional petrol could cost €100 per week.
He said that was an unsustainable and unacceptable burden for a clerical officer on between €450 and €500 a week.
The union's general secretary accused public service management of failing to fully avail of alternatives to redeployment.
The same union also passed a motion supporting staff to finish one day per week at 3.30pm after the removal of "bank time" from their work conditions.
Comments are welcome below:
Tags: