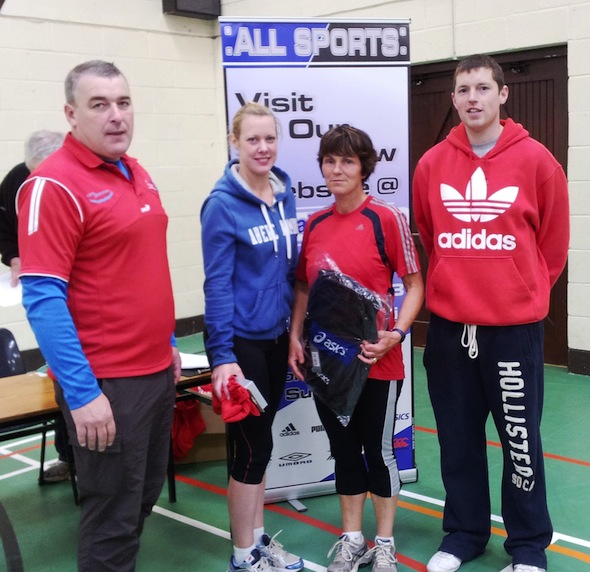 Tir Chonaill AC Spring 5k series comes to successful conclusion
Jimmy Renfrew,Enniskillen AC and Jackie Harvey Tir Chonaill AC were male and female catagory winners when the 3rd and final club Spring  5k was held in glorious sunshine at Donegal Town on Sunday morning.
The success and response to the series was most positive from runners, fit4lifers and walkers and many enquired as to when the next local race was taking place.
At a very pleasant presentation ceremony afterwards, Eamon Harvey, on behalf of the organising club thanked and congratulated the large fields that turned out for all three races, the local organising committee, club members who supplied hospitality/food and to All Sports, Donegal Town for their sponsorship of the event. Paul OGara, Chairman of Tir Chonaill and Gareth Britton, All Sports made the category presentations.
The next 5k races/walks in the area will be on Fri 11th May in Ballyshannon and on Fri 1st June in Donegal Town -dates for your diaries.
For the results click here:
Tags: