A young Donegal man has entered the Irish professional wrestling circuit and dreams of becoming the best in the world.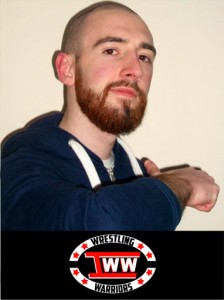 Steve Campbell, who is from Falcarragh, returns to his hometown this Saturday night at 6pm in the PCC Falcarragh to star in a wrestling event.
Steven, who now lives in Goath Dobhair,plans to go to the top in the IWW wrestling world.
The well-known Falcarragh man admits that some people are skeptical about wrestling.
However he says that unless someone jumps into the wrestling ring, they will never know how toiuh the sport is.
''Theres no easy match in IWW. The roster is full of talent and former champions. Every training session can be a real tough battle but I love the challenge.
"I need to prove myself against the best wrestlers in Europe like Mandrake, Captain Rooney or the IWW International Heavyweight Champion, The Supermodel. I don't just want to be a pro wrestler, I want to be the pound for pound best wrestler ever one day and IWW best place to start.," he said.
Steven says he thinks he got the inspiration for wrestling from watching the other stars with his brother Bryan on TV.
The former LYIT student, whose wrestling name is Cambo, is certainly no flash in the pan.
He spent seven years learning mixed martial arts and also kickboxing.
He says he is hopeful a large crowd comes out to Falcarragh to cheer him on come Saturday.
''I like to think that all of Donegal is my home, not just one area. I live in Gweedore, went to secondary school in Falcarragh, I'd always hang out with my friends in dunfanaghy and I went to college in Letterkenny. IWW holds shows all over the country but I can't wait to wrestle in front of my friends and family in my hometown area.''