A man who fled to Donegal after killing his pregnant girlfriend has been convicted of murder.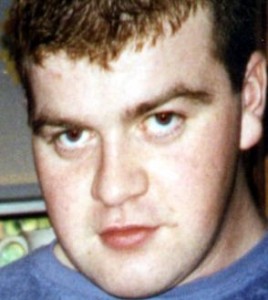 Stephen Cahoon of Harvey Street, Derry admitted killing 30-year-old Jean Teresa Quigley on July 26, 2008, but denied her murder.
He strangled the mother-of-four in the bedroom of her home in Cornshell Fields in Derry.
Police found DNA from Cahoon at the scene and launched a search for the 39 year old.
He went on the run but was later caught 10 days later by Gardai in Donegal Town after he used a banklink machine.
Gardai searched the area and eventually came across a man matching Cahoon's description and he admitted "I'm the man you are looking for."
Cahoon was given the option for his trial to be held in Dublin or Belfast and he chose Dublin.
During the court case he claimed he was provoked because she told him she was aborting the child and that it was not his.
It took the jury at the Central Criminal Court nearly five hours to return the unanimous verdict.
The court was also told after the verdict that Cahoon had a string of previous convictions for attacks on women.
Cahoon, who is facing a mandatory life sentence, gave no reaction to the verdict.
There were sobs from the Quigley family and in their victim impact statement they revealed how they had loved Jean so much and what a wonderful mother she was.
Ms Quigley's four children now live with her extended family.
Tags: