A Letterkenny man wrote bogus cheques for almost €90,000 and used some of the money to go on a luxury holiday to Egypt with his wife.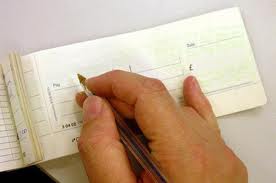 Businessman James McErlane appeared at Letterkenny Circuit Court today charged with a number of sample charges of fraud.
The court was told that McErlane, of 48 Whitethorn Close, Letterkenny, had three bank accounts with Allied Irish Bank, Permanent TSB and National Irish Banks in Letterkenny.
He wrote two cheques – one for €73,536 and another for more than €16,000 and lodged them into the Allied Irish Bank account.
He then withdrew various amounts of cash between 2003 and 2008 – 29 in all – to the value of €6,725.84 using a laser card.
The money was spent on a wide-range of goods and services including paying insurance, buying groceries and children's toys.
Mr McErlane also spent more than €1,600 with Gallagher's Travel Agency for a holiday to the sun-kissed resort of Sharm El Sheikh in Egypt.
The accused claimed he was not trying to defraud the AIB out of money and that they had always cleared his cheques.
He said he was waiting for a number of investments to come through and they would be worth up to €1 million.
His claimed the investments were due to mature in October this year and that he will be able to pay back the AIB the money owed.
He stressed that his wife knew nothing about the large cheque lodgements.
McErlane admitted to Gardai that he had lodged personal cheques but did not have sufficient funds to cover them.
Judge Donagh McDonagh said McErlane was "up to his eyeballs in crime" and said "it must be very cold in Donegal in November."
However he said he would like to see the claims of the investments valued at up to €1 million by the accused.
He adjourned the case until Thursday to allow McErlane to bring documentation to show it will mature in October.
He also instructed the accused to bring the person with whom he has the investment with to court.
Tags: