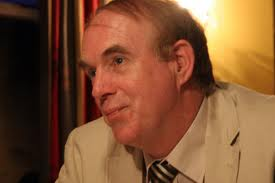 BREAKING NEWS: ONE of the Gardai who believed victims of pervert priest Eugene Greene and brought him to justice will be appearing on BBC1 this evening.
Martin Ridge helped to put Greene away for 12 years.
He will be interviewed on the Stephen Nolan TV show which begins at 10.35pm on BBC1 Northern Ireland.
Mr Ridge featured on Darragh MacIntyre's ground-breaking documentary on the BBC last night detailing horrible crimes against children by Greene and Father Brendan Smyth.
Tags: