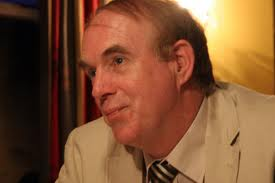 THE Catholic Church was rocked again last night in the ongoing storm over clerical sex abuse.
Martin Ridge, the former Garda detective who helped to bring serial child rapist Father Eugene Greene to justice, appeared on the Stephen Nolan show on BBC Northern Ireland.
Greene was jailed in 2000 after admitting the horrific abuse of 26 boys. Dozens of other victims never came forward.
Mr Ridge, from Gortahork, told the BBC show that the offences committed by paedophile priests were 'crimes against humanity.'
Pointing to Brendan Boland, a victim of Fr Brendan Smyth, he said: "You have a boy here who was 14 years of age. He knew what to do.
"He wasn't a canon lawyer; he knew the difference between right and wrong.
"We can justify anything if we want to and that is what is happening here. These were crimes; if Cardinal Brady wasn't a cardinal and a man in any other position – his misguided loyalty is there."
He claimed the 'instrument of fear is being used against people.'
In an alarming development, Mr Boland, the man who gave evidence to the then Father Sean Brady in 1975 hoping that paedophile priest Brendan Smyth would be stopped stunned the TV audience with a startling new revelation.
He told Nolan that a few weeks after he had given evidence in a church court detailing the abuse of him and others, evil Smyth arrived at a butcher's shop where Mr Boland, then 14, had a part-time job.
Smyth had waved his finger at him as if to warn him off.
The incident will send new shockwaves through the Church today – and lead to questions as to how Smyth knew Mr Boland was his accuser.
Tags: