A  man has pleaded not guilty to three charges of possessing and supplying cannabis in Co Donegal.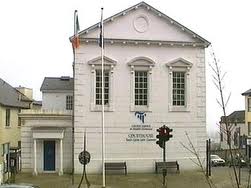 Hong Wei Wang, with an address at 2 Logan's Place, Buncrana was stopped by Gardai on May 15th, 2011 in Burnfoot and allegedly found with cannabis.
Mr Wei Wang pleaded not guilty to three different charges when he appeared at Letterkenny Circuit Court yesterday.
An interpreter was sworn in for Mr Wei Wang, a Chinese national.
However Judge Donagh McDonagh was forced to adjourn the case until the next sitting of the Circuit Court in July after he was told the case could last until after Friday.
The court heard that both barristers representing Mr Wei Wang and Judge McDonagh would not be available next week.