Daniel O'Donnell has opened up his new visitor's centre to give readers of Donegaldaily.com a sneak preview.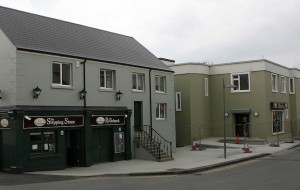 The much-awaited Daniel O'Donnell Visitors' Centre will not officially open its doors until Sunday.
But the Kincasslagh star allowed us behind the scenes as the final touches were put to what is expected to become one of the biggest tourist attractions in the county.
Daniel was in a bit of a hurry when we caught up with him this week as he made his way to a game of cards.
He kindly posed for photos but then put Donegaldaily in the capable hands of wife Majella.
He did have time to show us the make-shift storage room which holds the treasure-chest of memorabilia above The Stepping Stone bar on the town's Main Street which is literally a shrine to the star.
Not a hair out of place and looking nothing close to his half century, the millionaire singer admits that he hasn't seen much of the memorabilia in recent years.
"There's so much stuff that I had actually forgotten about half of it because it has been stored away.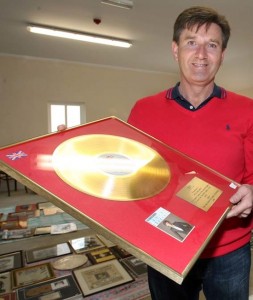 "It brings back so many memories and I'm really delighted to see it coming together now," he said.
He says he is delighted with how things are shaping up.
"I'm really looking forward t the day now – I think it's going to be really lovely and it'll be even better if we get the weather."
Daniel knows more than most how much Dungloe, Kincasslagh and Donegal has been hit by various recessions over the years.
His father Francis was forced to work for years abroad in Scotland providing for Daniel's mother Julia and his family.
The visitor's centre may not be a complete solution to this once thriving Co Donegal town's woes, but it may breath new life into it.
"That's the hope. Sometimes we have to do things for ourselves and this is one of those times.
"It's starting to take shape and hopefully the fans will like it," said Daniel.
He checks if various things are being sorted and, as quickly as he strolled in, he's away to keep his date at the card school.
Wife Majella is left making sure the list of things to do are ticked off before Sunday's grand opening.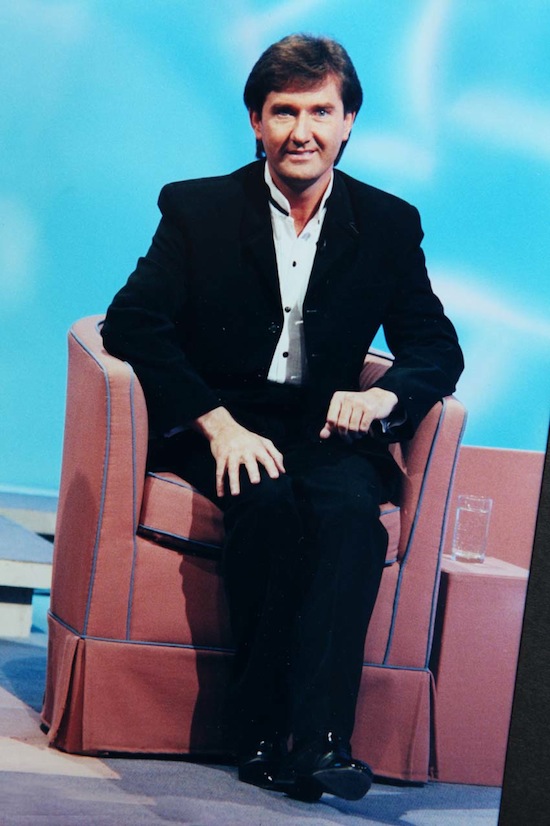 She moves form item to item, each piece telling a different chapter about her husband rags-to-riches success story.
Pictures of Daniel and Cliff Richard, dozens of gold discs for millions of record sales and even a pair of cowboy boots and a Stetson which Daniel wore when he played the Grand Old Oprey.
"There are so many great things here and he's just so laid back about it all. He has never changed," said Majella.
Dressed casually in jeans and a t-shirt, Majella says she would prefer to leave the photographs until the grand opening.
"I don't even have any make-up on. Leave it until Sunday and we'll get plenty of photos," said the down-to-earth woman.
Daniel's best man PJ Sweeney looks like he is bursting with pride as he picks up item after item of personalised memorabilia.
Among them is a handful of original vinyl albums signed by Daniel to a fan.
"They'd be worth some money I think," said PJ.
Pat 'Nora' Gallagher, the man whose idea it was to set up the Daniel O'Donnell Visitor's Centre, then arrives.
He is a whirlwind of energy as he makes his way through the various rooms and corridors of the half-ready complex.
He dodges painters, electricians and carpenters who are all trying to put the final touches to what could become the spark to ignite Dungloe's tourism industry once again.
"We're certainly hoping so. The reaction to the centre has been nothing but positive from locals and from people around the world.
"Travel company Tara Travel have already confirmed that 97 people will be travelling form Killarney to Donegal after Daniel's concert in August to visit the centre.
"That's the kind of on-the-ground reaction that we need and we're hoping that will continue," he said.
The well-known Donegal entrepreneur then takes us on a whistle-stop tour of the complex.
Visitors – hopefully tens of thousands of them – will first see a 12 minute video of their hero's life from growing up on The Hill in Kincasslagh to playing in front of millions of fans around the globe.
Throughout the centre, Daniel's achievements will be seen everywhere.
From the actual This Is Your Life red book presented to him by Michael Aspel in 2000 to the silver MBE medal presented to him by Britain's Prince Charles in 2001, it's all here.
There are at least 30 various gold and platinum discs as well as various items of clothing including Daniel's wedding suit and Majella's wedding dress which they worn in 2002.
Around each corridor is yet another surprise which will leave Daniel fans thinking they have died and gone to Danielville!
However the most appealing aspect of the centre for Daniel's millions of fans worldwide will be the many personal items from Daniel's early days.
And one of the most fascinating will be Daniel's first schoolbag – a brown leather travel case – which even contains some of his first copy books!
"I can just picture him travelling off down the road to school carrying that," laughed Majella.
Come Sunday, the streets of Dungloe will be awash with thousands of people in what will be a poignant reminder of the days when the Mary From Dungloe Festival was in its heyday.
Daniel will officially cut the chord and unveil a huge poster of himself outside the visitor's centre with the words 'Follow Your Dream."
Country singing stars including Lisa McHugh, Shaun Cuddy as well as Daniel and Majella will perform at a concert on the day.
As our private tour comes to a quick end to allow the army of workers to get on with the task of having the centre ready, Majella decides to give the lift its maiden voyage.
Thankfully she emerges below outside the Bank Bistro with one hundred and one jobs to do.
"God, that wasn't very smart. Could you imagine if I had have got stuck in it?" laughs the lovely Majella.
Judging by the effort being put into it, there's only one direction the Daniel O'Donnell Visitor's Centre is going – through the roof!
Tags: