Labour Senator Jimmy Harte has reiterated the comments made by the Tánaiste, Eamon Gilmore, today at the Institute of International and European Affairs, saying that there can be no growth without stability; both are inextricably intertwined.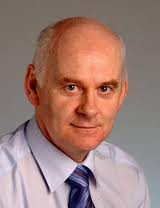 "At the end of the month, the people of Ireland will cast their vote on the Stability Treaty Referendum.
"They have an important decision to make, so before a single vote is cast we must ensure that we have an open, honest and constructive debate on what this Treaty means for Ireland.
"Labour in Government is calling for a Yes vote as we believe that it is truly in the best interests of the country. A Yes vote will give us and the eurozone stability. The Euro is our currency, the money in our pockets, and it is in our interests that it remains strong and stable, sending the right signal to investors worldwide.
"A Yes vote will also give us certainty about our future. While we aim to return to the money markets in 2013, it does not rule out the possibility of needing additional financial support in the future. By voting Yes, we are guaranteed access to funding if the need arises. Without this guarantee, it is like going forward blindfolded.
"While this Treaty will not put an end to all our problems, it is an important step in our recovery. It will put good 'housekeeping' rules in place to ensure that the period of unsustainable growth seen in Ireland in the past will not happen again.
"I am therefore calling on everyone to vote Yes on May 31st. A Yes vote is a vote for stability; a vote for certainty; a vote for Ireland's future.