BREAKING NEWS: A man who was being quizzed by Gardai after being arrested in connection with the recent stabbing in Letterkenny which left a man needing plastic surgery to his face has been freed.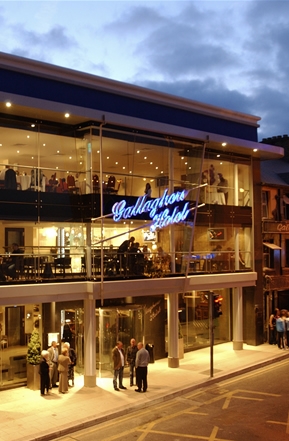 Father of two Darragh Harvey, 32, was brutally set upon outside McCarry's Bar on the town's Main Street two weeks ago.
He was stabbed in the face, head and chest and was rushed to Letterkenny General Hospital and then to St James Hospital in Dublin for specialist treatment.
Mr Harvey, who had returned to Donegal from America where he lives, is undergoing more treatment in the US.
Now a 22 year old was arrested on Thursay night in Letterkenny and who was being questioned in Milford Garda station has been freed.
Gardai say a file has been sent to the DPP on the matter.
The man is well known to Gardai and a bench warrant had been issued for him hours before the alleged knife attack after he failed to turn up at Letterkenny Circuit Court to face other charges.
* Please note as this is now an active legal case, we cannot publish your comments on this post.
Tags: