Donegal Deputy Charlie McConalogue has said that important lessons need to be learned from the Nazareth House tragedy.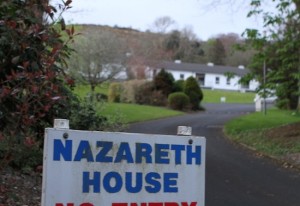 Nine residents died at the Fahan nursing home following a suspected outbreak of influenza.
A report issued today by Health Information and Quality Authority found there were some cleanliness and hygiene deficits at the facility.
Deputy McConalogue said lessons must be learned from the tragedy.
"The deaths of nine residents at the home at the end of March and early April was a very distressing experience for the families of the deceased and of other residents at Nazareth House and indeed for dedicated staff working there.
"It is important that lessons are learned from this so that the chances of this happening anywhere again are minimised in every way possible and that the Health authorities provide the oversight and support services necessary to ensure that residents get the best possible care," he said.
Deputy McConlogue's Fianna Fail colleague and spokesman on health issues, Billy Kelleher, said the findings are shocking.
"The Minister will have to confirm without delay that the HSE will act immediately on the recommendations within the report" he said.
Deputy Kelleher commented: "It is not good enough that staffing levels are so low that patient care is jeopardised in 2012. Patient care is clearly being neglected and extra nurses need to be recruited immediately. Families need reassurance that their loved ones are being cared for properly.
"Proper procedures need to be put in place immediately and Minister Reilly needs to take a personal interest into making sure action is taken to prevent neglect.
"Minister Reilly should also ensure that standards are maintained in all Nursing Homes across the country and should make adequate funding available to allow inspections and improvements to take place."
A spokesman for Nazareth House said they contested some of the aspects of the independent report.
They said that because post mortems were not carried out on those who died, influenza could not be attributed as the sole cause of death.
Tags: