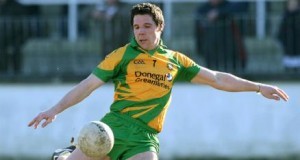 GAA: Donegal's greatest team of the past half century was named in the Irish Independent today.
The paper includes just two of the current squad in its line-up – alongside the recently departed Kevin Cassidy.
The full line-up is:
Seamus Hoare (goalkeeper).
Full backs – Karl Lacey, Pauric McShea, Barry McGowen
Half-backs – Brian McEniff, Martin Gavigan, Kevin Cassidy
Midfield – Anthony Molloy, Sean Ferriter
Half-forwards – Martin Carney, Martin McHugh, Mickey McLoone
Full-forwards – Tony Boyle, Michael Murphy, Manus Boyle.
A full write-up is in a special supplement inside today's Irish Independent.
Tags: