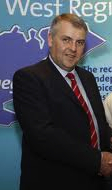 GARDAI have issued a timely reminder in a bid to tackle crime in the county.
In this special article for donegaldaily.com, Garda Sergeant Paul Wallace, the Divisional Crime Prevention Officer, offers simple but effective advice for citizens, especially with the summer approaching.
What can you afford to lose this Summer? Remember thieves don't take holidays!! By Garda Sgt Paul Wallace:
You can afford to lose nothing!
Ø Keep a sharp eye on strange vehicles in the vicinity of your home & elderly neighbours.
Ø Restrict access onto your property; maintain your boundary fences, hedges and walls.
Ø Install a monitored intruder alarm to your home and buildings that are vulnerable.
Ø Shopping – Ask at neighbour to look over your property when you are out shopping, (you can also return the favour).
Mark / Record your Property
Ø Photograph machinery & equipment.
Ø Keep a record of the serial numbers markings on equipment.
Ø Use your unique code and registered number for example Garda/PSNI/IFA Scheme in the Northern Garda Region.
Ø Use overt and covert marking i.e. Obvious and Hidden marking.
Elderly:
Ø Remember this time of year early summer is an opportune time for criminals to prey on older people by calling at their home offering to carry out work, i.e. painting, power washing, grass cutting. The advice is to employ somebody you know from your locality who will do the quality work at keen rates with no alternative motive.
Ø Remember older people love to receive a visit, or telephone call it can be that simple.
Ø Older people in isolated, rural mountainous areas are especially vulnerable at this time of year.
Ø Get involved in the

Good Morning Donegal Project. –

 Daily telephone to older people or those living alone from various locations in Donegal.
Further Crime Prevention information – www.garda.ie
Tags: