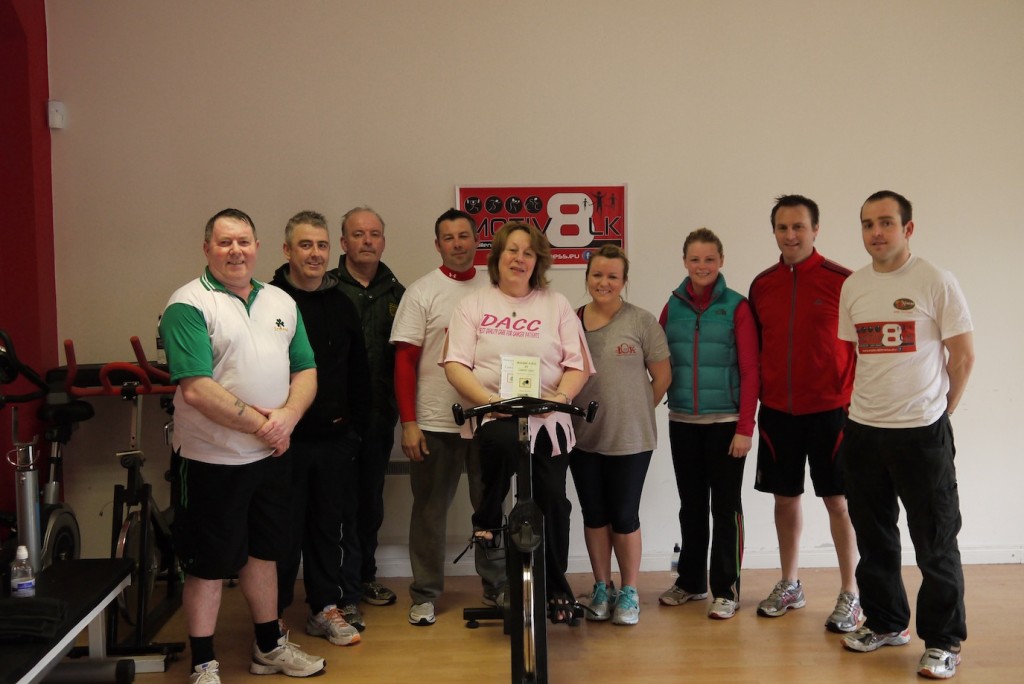 The Motiv8 LK contestants were given an early morning wake-up call during the week as Betty Holmes from Donegal Action for Cancer Care called in to wish the group well and outline the benefit to the charity of this awareness and fundraising drive.
Motiv8 LK contestants will have sponsored cards to help raise finance for Donegal Action for Cancer Care with additional fundraising activities to be confirmed in the coming weeks.
John Watson of Watson Hire also shed some light on how he's finding the training so far. John told us that 'I hadn't run in 10 years, am feeling fitter and healthier and just loves the 6am starts!'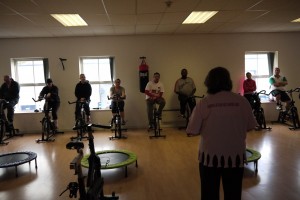 Training continues for the contestants and members of the public with a running session on Friday morning at 6.30am.
A full timetable is available to download through www.motiv8fitness.eu/uploads/Summer_2012_Timetable.pdf. A new 'Best Trainer of the Week' award will be announced from next week as the competition intensifies!
For more information on The Motiv8 LK Challenge and DACC see www.motiv8fitness.eu or www.facebook.com/motiv8lk