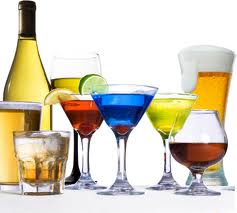 A DRINKS promotion in Letterkenny which led to more than two dozen young people being treated for alcohol poisoning has been raised in the Dail by a Donegal TD who wants an end to drink company sponsorship of sporting events.
Deputy Charlie McConalogue was referring to donegaldaily.com revelations last October which led to 26 people being treated on one night at Letterkenny General Hospital.
The Donegal deputy urged Minister of State for Health Róisín Shortall to end the drink-sport link, saying 2,000 hospital beds in Ireland are taken up through drink-related illness every night of the week.
The Inishowen-based TD said the cost of alcohol-related illness in Ireland in 2007 was €1.2 billion. Alcohol-related crime cost €1.19 billion that year, he said.
Referring to last October's incident which was "a result of a 99c drinks promotion",  he told Dáil: "Alcohol abuse has become a cancer in our society in recent years."
He said he wanted to see the Government tackle the issue head-on and should ban drink company sponsorship of sports events.
Instead, he told TDs, "we should be promoting sports as an alternative to those who are drinking too much but instead it is intrinsically associated with sporting events."
Minister Róisín Shortall has pledged to act.
"I am committed to phasing that out over a reasonable period of time," she said adding that there was "no room for ambivalence in our approach."
Deputy McConalogue also highlighted a Headstrong/UCD survey of 14,000 people aged from 12 to 25 which found 38 per cent had problematic or harmful drinking behaviour, and 7 per cent of those surveyed showed signs of alcohol dependence.
Tags: