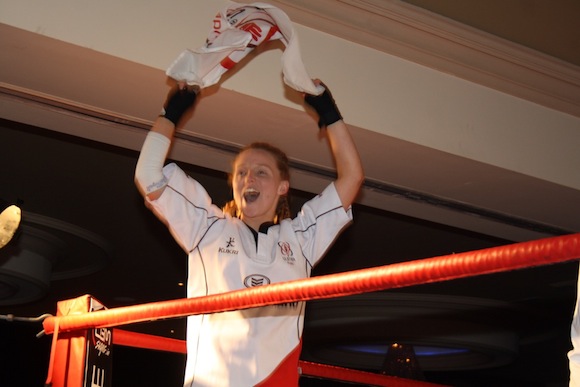 BREAKING NEWS: It was another massive sell-out and the Lord of the Ring 3 didn't disappoint as Letterkenny Rugby Club, in conjunction with the Donegal Hospice, got stuck in….for charity!
We are first again with all the results and pix below….and what a literally 'smashing event' it was!
The committee put together a fantastic PUNCH UP including Martin Anderson aka 'Fat Chef Slim', Stephen 'Head' McConnell from Donegal Aerosoft, Cathal McGlynn from Cash4u, Jeremy Worth, Orthodentist, Leonard Watson from Classic Casuals and Karl Sweeney from Swilly Drive School of Motoring who is following in his brothers footsteps Stephen and Brian who fought in the previous two events.
The night this year also included 4 ladies bouts…and to be honest our correspondent reckons they out-punched the lads.
Even a Mrs Brown style intervention failed to upstage it….of yer woman with the round cards!
Said Martin 'Ali' Anderson: "I enjoyed every second of it…and all for a great cause!"
LORD OF THE  RINGS 3
FIGHT RESULTS
FIGHT 1
Don "The Irish Stalion" Rosney beat Gerard "Keep Her Lit"Callaghan
FIGHT 2
Grainne"Pocket Rocket" Kennedy beat " The Mad Melaugh"
FIGHT 3
Lee"Roy Brown" Haughey beat Johnny" Not The Face " Duffy
FIGHT 4
Seamie" Cream Buns of Steal" Nallen beat Cathal " Can't Pay won't Pay" McGlynn
FIGHT 5
Edel "Bugsy" McKeon drew with Alana"Annihilator" Gallagher
FIGHT 6
Chris "The Manor Cyclone"O'Donnell lost to Tony"The Cranford Hotstepper" McBride
FIGHT 7
John "Ding-A-Ling" Rouse lost to Enda "Superman"Merritt
FIGHT 8
Karl"The Last Brother Standing"Sweeney beat Emmett "The Hammer"Haughey
FIGHT 9
Brendan"The Undertaker" Logue and Johnny "Dishing Out A Beating "Keating Drew
FIGHT 10
Denis"Fight For The Cause" Kinsella lost to Ciaran" The Fridge" O'Dowd
FIGHT 11
Draw between Donna "Crazy"McCrossan Russell and Anne "Not the weakest Link" Robinson
FIGHT 12
Mark "Lighting Fast" Gibson defeated Martin "The Tester" Glackin
FIGHT 13
Stephen "The best looking man in town" McConnell defeated Leonard "The Silver Bullet" Watson
FIGHT 14
Siobhan "Sambo" McCausland beat Sinead"The Destroyer" Devine
FIGHT 15
Martin"Fat Chef Slim" Anderson lost to Davy "Maddog"Moore
FIGHT 16
Ronan "The Barbarian"O'Donnell beat Jez"The Tooth"Worth
FIGHT 17
PODGE "The Bomber" Breslin beat JJ"Boom Boom" McCormick.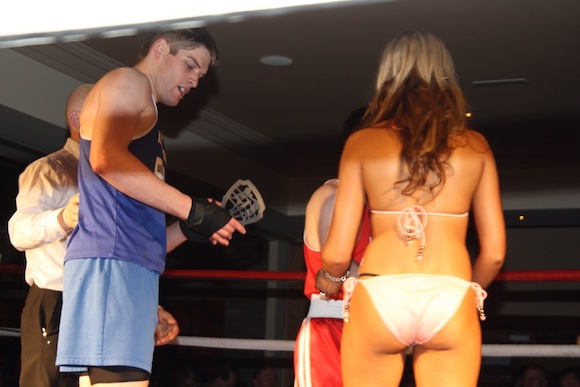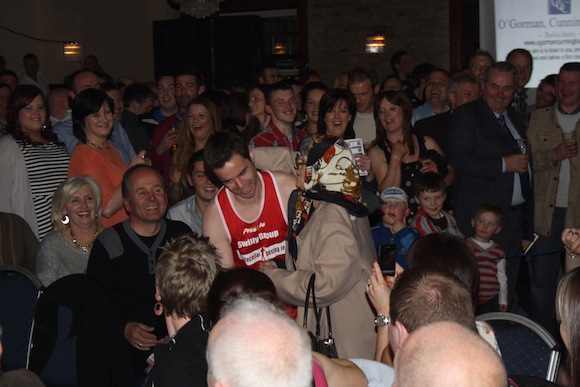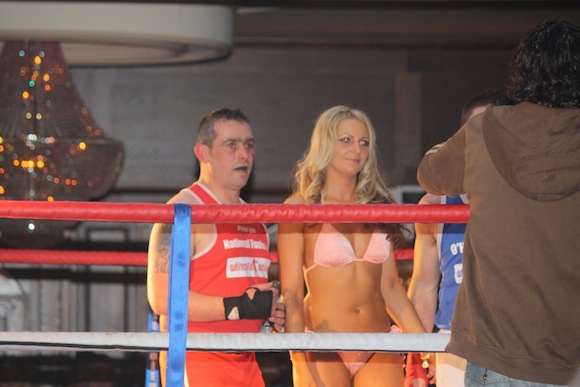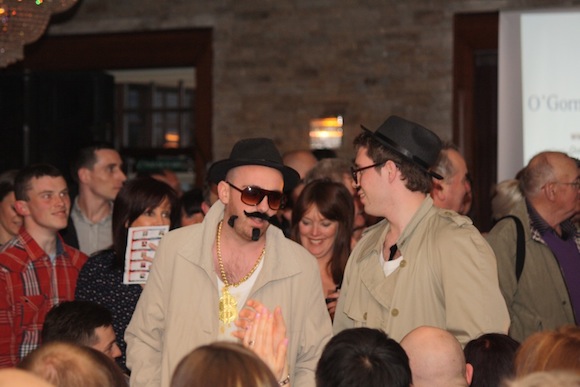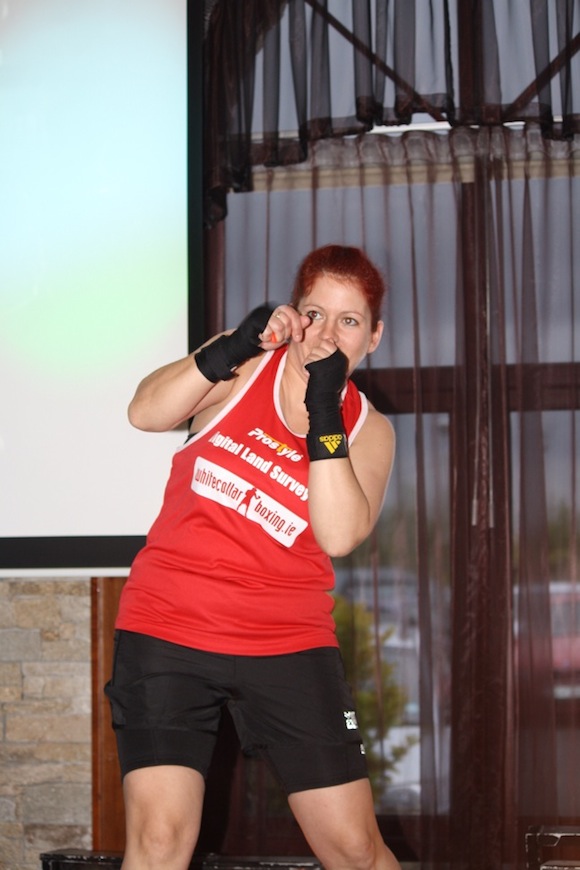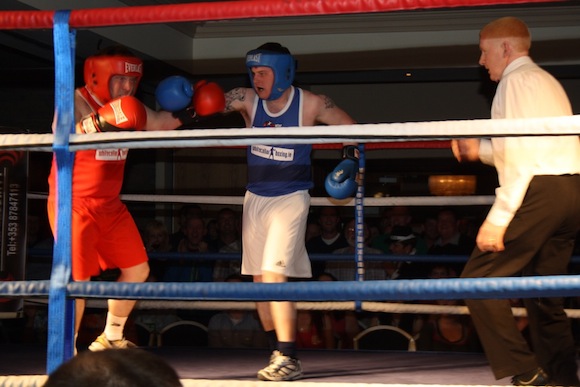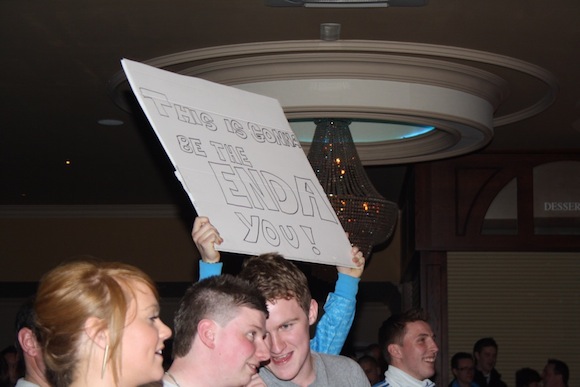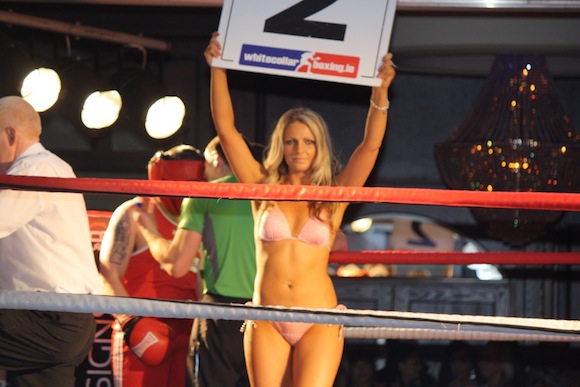 Tags: