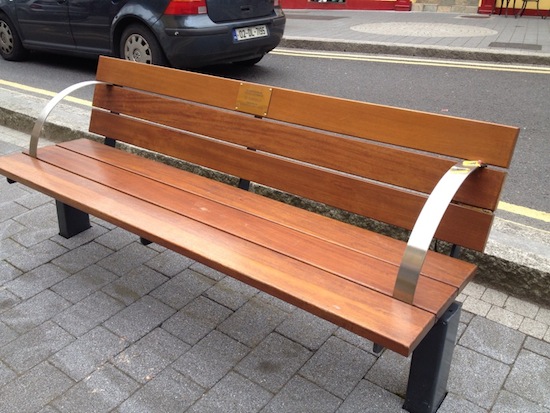 Letterkenny Town Council yesterday finally erected plaques to a number of the town's best-loved and fondly remembered citizens.
The tributes were proposed at council level last year and were finally put on new seating on the town's Main Street.
The plaques erected are to three men who will be long remembered for generations to come – Dick Duffy, Johnny Gallagher and Dr Farrelly.
All three men made various contributions to life in the Cathedral Town in years gone by and all we be fondly remembered.
Tributes to the late Dick Duffy and Johnny Gallagher, both of whom contributed enormously to schoolboy football in the town, are located on plaques on seats outside Voodoo Nightclub.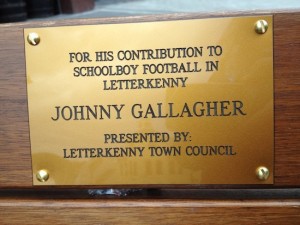 Dr Farrelly's plaque is on a seat outside The Quiet Moment Tea Rooms at Upper Main Street.
The council said it hopes the erection of the plaques will encourage people to ask who exactly these men were, thus preserving the memories of here of the town's much loved characters.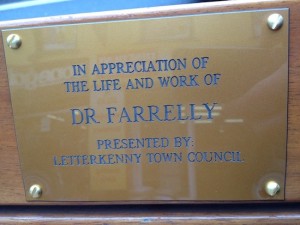 The plaques were erected on street furniture which is part of Letterkenny Main Street's refurbishment.
Tags: