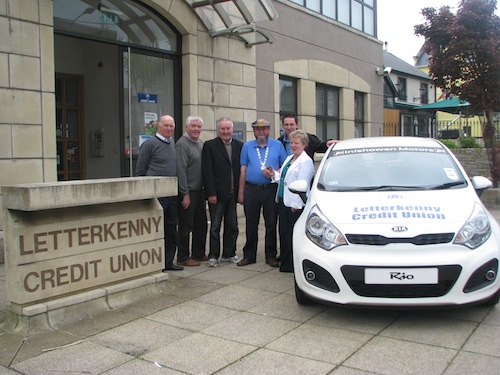 Credit where credit is due – it's not every organisation which continues to give away free cars to its members.
But Letterkenny Credit Union are doing just that with their first car draw of 2012.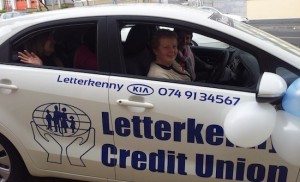 The winner of a Kia Rio was Joan Grubb.
Joan is pictured Jim Toner, Mick Garry, Stephen McDaid, Denis O'Donnel (LKCU), Seamus McLaughlin (Inishowen Motors).
Tags: