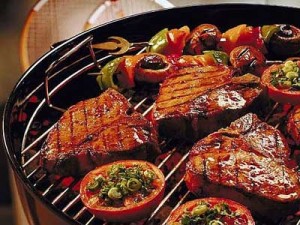 WE are always on the hunt for amazing deals.
So get yourselves off to Kelly's Centra at Mountain Top in Letterkenny – and then get home and get that charcoal going!
Their amazing deal of the day (and the weekend) is their new BBQ packs consisting of 2x 4oz gluten free steak burgers 2x hot n spicy chicken skewers, 4x jumbo pork sausages, 4x buffalo chicken wings & a sweet chilli dipping sauce. 
Priced at €6.99.
Enjoy!
Tags: