The girl to represent Co Donegal at this year's Mary from Dungloe festival was selected at a function in Letterkenny last night.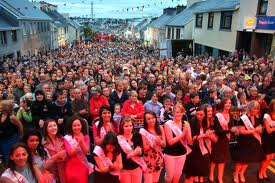 Eleven girls from all over Donegal participated in the selection final and Leah Waldron, 24, from Buncranna was the winning girl.
The girl to represent Dungloe at this year's festival will be selected at a function in Dungloe on June 8th.
Fourteen girls from around the world are expected to participate in this years festival in a bid to be crowned the 45th Mary from Dungloe.
This year's festival runs from Saturday July 28th to Monday, August 6th.
Tags: