An air corps helicopter has been deployed to spread water on forest fires across Donegal today.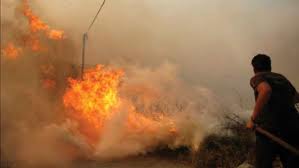 The fires broke out at Glengesh near Ardara and were spreading so fast that the army also had to be called in.
A spokesman for the Defences Forces said they have been successful in stopping the fires form spreading further.
There were further fires in the Kilcar area last night.
Tags: