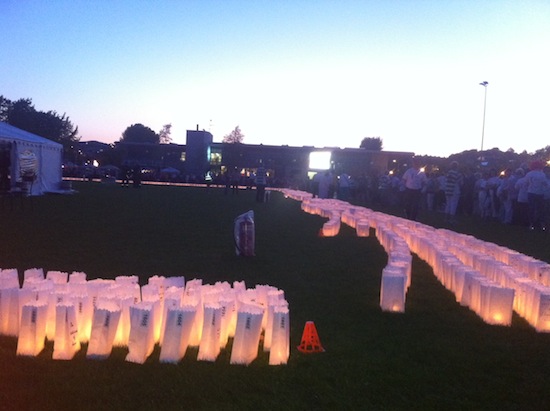 THE incredible hard work of cancer patients, survivors and their families from across Donegal was marked last night – as Relay For Life announced they had raised an incredible €282,000 towards finding a cure to the dreadful disease and caring for those who have it.
Thousands of people came to the LYIT this weekend to show their support for the 70 teams who ran the 24 hour Relay for Life.
It was a culmination of months and months of hard work by the organisers.
Many of Donegal's best-known personalities including Daniel O'Donnell, Clannad, swimmer Anne Marie Ward and Highland Radio's Shaun Doherty turned up for the event.
The crowds were greeted by spectacular sunshine as Donegal turned out to show its fighting spirit and support for every family ever touched by the disease.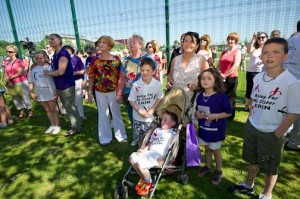 Teams began their relay at 5.30pm on Saturday and finished at 5.30pm this evening.
As well as raising awareness of the fight against cancer, raising so much money has been superb.
Chairman Robert O'Connor said he was speechless at how supportive people have been and how they have turned out in such large numbers.
The €282,000 is so far – with more to be collected.
It was an incredible event; anyone who witnessed the candle light display on Saturday could not have failed to be inspired by it all.
Well done to all.
With 1,655,000 page views last month, get your story seen on Donegal Daily.
Send your stories and pictures to info@donegaldaily.com
Tags: