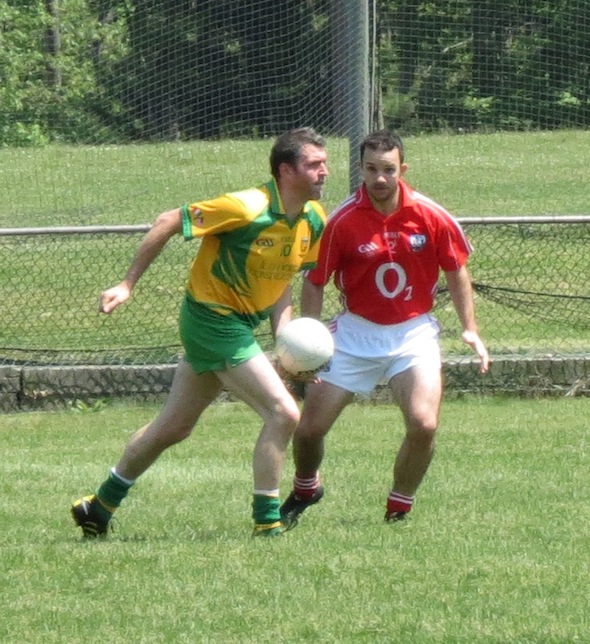 Donegal GFC Boston Vs Cork – Championship May 27th 2012
Donegal met with the men from the rebel county in their second game of
the championship last Sunday. The northeners dominated the first half
and were a goal and six points ahead before Cork got on the
scoreboard.
Cork battled back in the second half with a goal from Peter Kirwan and
looked like they were back in the game, however points kept coming
from the Donegal men.
Robert( Rocky) Ivers, Ciaran Williams and Brian
Donnelly all did well in keeping the rebels from closing in on the
Donegal lead.
Donegal are looking strong at this early stage of the campaign and
recorded another victory in Canton, Massachussets. Final score Donegal
1-14  Cork 1-05
Donegal:  P. Boyle, D. Doyle, M. Canning, P. Wanish, C. Bell, K.
Mulhern, B. White, B. Donnelly, N. O'Connell, M. McGinty, R. Ivers, G.
Friel, C. Williams.
Cork:  J. O'Toole, C. Caffrey, E. Barry, M. Carolan, J. Hogan, D.
Mulvey, P. Leddy, M. Burke, E. O'Sullivan, M. Moynihan, J. Crowley, P.
Kirwan, D. Hughes
Tags: