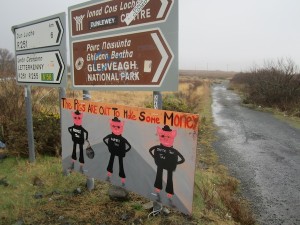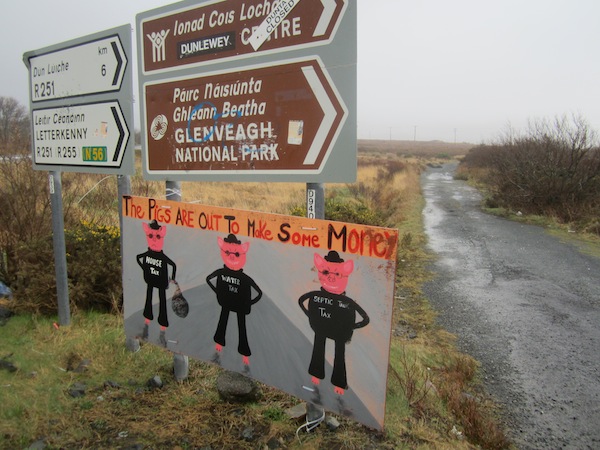 The Can't Pay, Won't Pay campaign has called for a 'No' vote in the Fiscal Treaty Referendum on the basis that if the treaty is passed there will be "further and deeper austerity, leading to more charges like the Household Tax."
Campaign Steering Committee member, Micheàl Mac Giolla Easbuig said: "The 'Yes' campaign in favour of the referendum is a continuation of the politics of fear we saw earlier this year, when the government was trying desperately to get people to register for their hated Household Tax. This time it is straightforward blackmail of the electorate, 'Pass this or the ATMs will run out of money' as we will be unable to get funds in future from the European Stability Mechanism."
The campaigner went on: "There is no guarantee that we will get any funds from the ESM even if the treaty is passed. It will only be given if it is in the interests of the bankers and bondholders in the core euro countries, and at the cost of yet more austerity. In other words we will have to lose any remaining control over our own finances and will have to subject ourselves to whatever is dictated to us by the major powers.
"The government's austerity  policies have been a disaster. We need a major change of course by burning  the bondholders and undertaking a public investment programme to create jobs & growth. Instead the treaty will impose further austerity. Department of Finance targets were geared towards bringing our deficit down to 3.7% by 2015. The treaty imposes a new target of only 0.5%. That will require an additional € 5.7 billion of cuts and charges imposed on the people of this state. The austerity policies will not bring stability to the economy, they will destroy any possibility of a return to growth and will mean more misery and hardship for those already paying the price for austerity.
"The demands for a quick reduction in debt contained in the treaty will also mean that bondholders must be paid in full and quickly. It will mean paying bondholders €14 billion a year – € 9 billion of this is interest payments alone. A vote for the treaty is a vote for paying the bondholders.
"Under the terms of Article 5 of the Treaty countries that do not implement austerity within the agreed timescale are placed in an "Excessive Deficits Procedure" which effectively places them in administration with budgets being written by bureaucrats in the European Commission and Council rather than elected governments. If we were to elect a future government pledged to end austerity and attempting to promote growth through increased spending, the faceless bureaucrats of Europe would be able to overrule them.
"Our campaign was established to fight against unjust taxes which attempt to make the ordinary people of the country shoulder the burden of the economic crisis. This treaty if passed we will be burdened with even more charges to pay the price of harsher and deeper austerity. Therefore we are urging everyone who has supported our campaign to vote 'No' next Thursday."