As we head for a summer of sport, Donegal will also have their very own 'festival of sport.'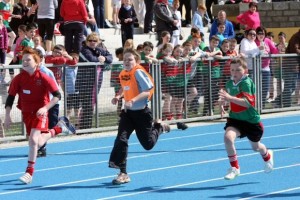 Active Donegal – 'Just Try It' which runs during the month of June will provide loads of opportunities for people to get out and take part in some sort of physical activity or sport.
Donegal Sports Partnership who are coordinating the programme had targeted fifty events for year one of the campaign however the response for the sporting community has been that the campaign already has eighty events registered with some still due to be registered.
Donegal Sports Partnership Coordinator Myles Sweeney explains "Active Donegal Just Try It was established to provide opportunities for people to get involved in some sort of activity and also to showcase the levels and the wide range of activities taking place across the county.
"It is a simple concept of using June as a month to highlight this activity and the response from the Donegal community has been excellent," he said.
The events schedule has been wide ranging with a clear focus on events of a recreational nature using the 'Just Try It' theme. The programme will include walking, running, cycle and rowing events, sports days, bowling, general fitness classes and basketball.
The response from the clubs and communities for the campaign has been excellent with a wide variety of events due to take place; the challenge now is to get as many people of all abilities taking part as possible.
Myles admits that they have been delighted with the response so far in what year is one of the campaigns, he hopes that Donegal Sports Partnership can build on the programme for future years and that it can also be used as an added attraction to showcase Co Donegal as a real Active County.
For more details check the Active Donegal Month Facebook page www.facebook.com/ActiveDonegalJustTryIt or www.activedonegal.com calendar of events
Tags: