BREAKING NEWS: Gardai have raided SIX houses in Letterkenny which they believe were operating as brothels.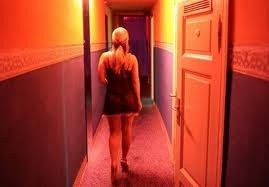 The swoops took place yesterday afternoon as part of Operation Quest – an investigation aimed at cracking down on the sex industry.
More than 20 officers including Gardai and Immigration officials carried out the raids on the houses.
The raids were part of an intelligence-led operation.
A number of people were interviewed by Gardai but no arrests were made.
A senior Garda told Donegaldaily.com that cash, laptop computers and other documentation was seized during the raids.
One of the raids took place at a house just yards off the town's Main Street.
The Gardai in Donegal are liaising with their counterparts in the PSNI as part of the investigation.
The Garda spokesman confirmed they are examining the possibility that there is an element of 'human trafficking" involved in the raids in Co Donegal.
"This was part of an overall nationwide operation and because of our close proximity to the border, we are liaising with our counterparts in Northern Ireland.
"No arrests were made but vital information has been gathered in our investigations into the illegal sex trade in Co Donegal and across the State," he said.
Gardai are particularly concerned about prostitutes being brought into Donegal against their will and kept as 'slaves'.
With 1,655,000 page views last month, get your story seen on Donegal Daily.
Send your stories and pictures to info@donegaldaily.com
Follow us on www.twitter.com/donegaldaily
Tags: