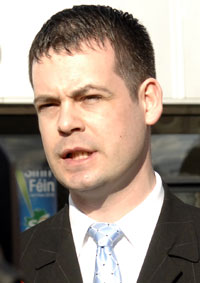 FINE Gael Minister Brian Hayes has said Donegal deputy Pearse Doherty should hand over the costs of his failed legal challenge to the referendum last week.
Deputy Doherty had gone to the High Court claiming the Referendum Commission had acted unfairly in statements made before the poll. He lost the case.
Sinn Fein said today that the court would decide who would pick up the estimated €200,000 legal costs.
However Minister Hayes, whose own constituents voted against the Fiscal Treaty, told national radio today that Sinn Fein should "pony up" and pay the costs of the challenge which he described as a last-minute publicity stunt.
"They've got enough money to pay it. They've money to burn," said junior finance minister Hayes.
Tags: