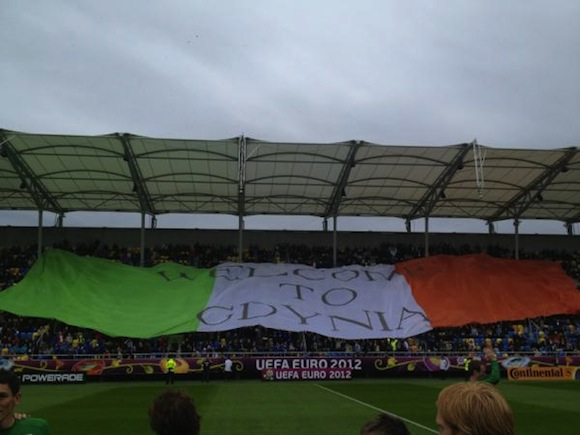 SHAY Given says he was blown away by the welcome he and the Irish squad received in Poland yesterday.
"Great support from the Polish people today. Thanks so much for the welcome," he told them.
Cheerleaders and streamers greeted the Irish squad at the stadium in Gdynia in front of 15,000 Polish people.
The session was Ireland's first run-out in Poland as they prepare for their Euro 2012 Group C encounters with Croatia, Spain and Italy.
There was some concern when Shay did not take part in the training session.
But manager Giovanni Trapattoni has played down reports that Shay won't be fit in time for Sunday's game against Croatia.
Reports suggested he had a calf strain as he sat out training on Tuesday.
"He was just tired," insisted the manager.
Aiden McGeady meantime has earned his side some extra time off after saying the training was leaving the players tired.
"Training has been of such a high intensity that I think a lot of the players felt a bit jaded," said Aiden
"A lot of the players were saying that at half-time (against Hungary), that they felt pretty sluggish in their feet. I think that was the overwhelming factor in the first half.
"In the second-half we picked it up a bit. I think we need to take it easy on training."
Tags: