Shay Given's father has admitted he doesn't enjoy watching Ireland playing at all.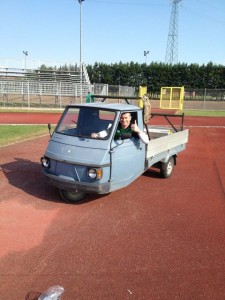 The well-known Co Donegal businessman has travelled the world watching his son down through the years.
But Seamus Given told the Shaun Doherty Show he becomes too nervous during games to enjoy them.
"I can't really enjoy the games. I love the build-up and all the craic up to the games.
"But I am a nervous wreck during games. I do be kicking every ball and it's hard to relax and enjoy it," he said.
Seamus has already arrived in Poland for the Euro 2012 Championship and says he believes Ireland can be the real surprise package of the tournament.
"Trapatonni knows exactly what he is doing and he has them in peak form at this moment.
"There is a great feeling in and around the squad and they are really up for it," he said.
"No doubt it will be Aston Villa. He has no intention of leaving. He is quite happy with them and has a good contact with them.
"He is living not so far from Birmingham and his children are settled in Manchester.
"Shay is a very good family man and his two children aged 5 and 8 are in school and they are his number one priority," said Seamus.