A total of 45% of people in Donegal have paid the household charge, Donegal County Council has confirmed.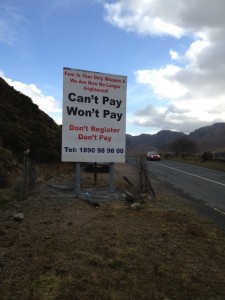 A total of 29,012 properties have had the €100 levy paid while more than 300 others are now being processed.
The figures are in sharp contrast with claims by the 'Can't Pay Won't Pay' lobby group who claim that around 25% of householders in Donegal have paid the charge.
To date people who have not paid will have to pay the €100 plus an additional €13 charge for late payment.
That charge will increase as the time period elapses.
Tags: