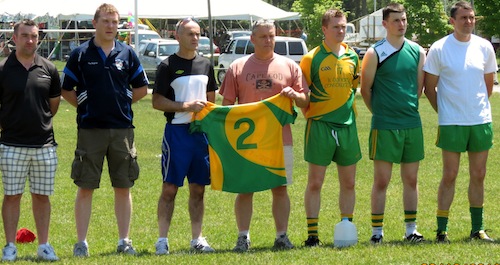 This is the heartbreaking scene as friends and team-mates paid a tearful tribute to tragic Tomas Maguire.
The 24 year old Ardara man was killed in Australia last week in a freak car accident.
Friends of the much-loved Donegal man at Donegal GFC in Boston, where he played for a time, placed his number two jersey on the sideline before the game.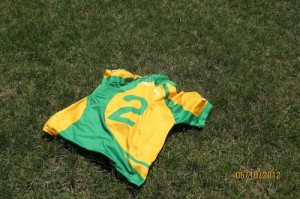 His friends then held a minute's silence before the game as Donegal took on Armagh at the Irish Cultural Centre.
A spokesperson for Donegal Boston paid tribute to Tomas and remembered a "loveable character" and a "great friend" who was taken form them all too soon.
"Our thoughts and prayers are with the family and friends of Tomas. May he rest in peace," said the spokesman.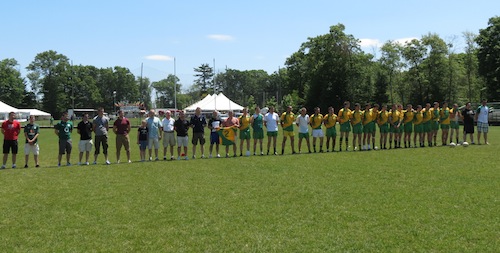 Tags: