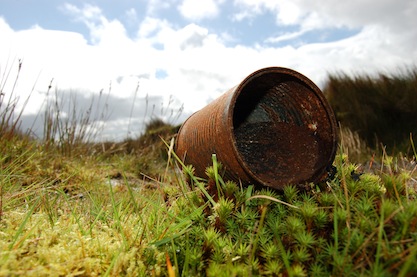 Over the last couple of months we've looked at a variety of mountain areas around the mighty Donegal. From Mount Errigal to the Mamore's, we've looked at rock climbing as well as trail walking on the coastal fringes of beautiful Inishowen. We have even pondered history and ancient mythology.
So now maybe it's time to consider our impact on the landscape that we love so much and see if we really do love it, do we appreciate it or maybe we really just take it for granted?
Our Collective Mark…
Without a doubt we are lucky to live in such a diverse and beautiful county. This county really is a treasure trove of gems and jewels. Testament to this is how frequently Donegal gets mentioned in the news, the recent sightings of killer whales, plus the good news stories of golden eagles or the beauty of the aurora borealis all help to raise Donegal's profile.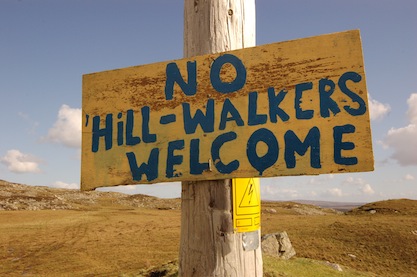 As word spreads of the vast natural riches that Donegal possesses, the numbers of people keen to experience what we have on offer is on the increase. This increase comes from people locally, nationally or even internationally. More people are keen to come and experience Donegal, to see our blue flag beaches, they want to swim, surf or scuba dive in our clear (and cold!) ocean. They want walk, climb and cycle in the 'highland's and islands' of Ireland and enjoy their own little piece of heaven.
This is of course is fantastic for Donegal, the often forgotten county, but how do we manage this increase in numbers? This increased pressure on the environment and importantly this pressure for access on to private land!
This is certainly a difficult question and it's one we should ask ourselves sooner, rather than later.
What is 'Leave No Trace'?
The old adage of 'Leave nothing but foot prints, take nothing but photographs and break nothing but wind', was a saying I grew up with, the last part 'break nothing but wind' got added on recently somehow?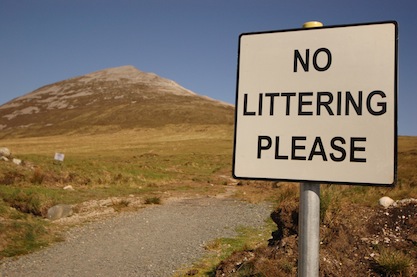 Rather than rewrite what is already well written, the following is taken from the Irish Leave No Trace website, www.leavenotrace.org .
'Leave No Trace is an Outdoor Ethics Programme designed to promote and inspire responsible outdoor recreation through education, research, and partnerships. An ethic can be defined as knowing what the right thing to do is, and doing it, even if there is no one about to see you do it. Leave No Trace depends more on attitude and awareness than on rules and regulations. Techniques designed to minimise the social and environmental impacts to the outdoors are incorporated into the Leave No Trace Outdoor Ethics Education Programme as seven principles.'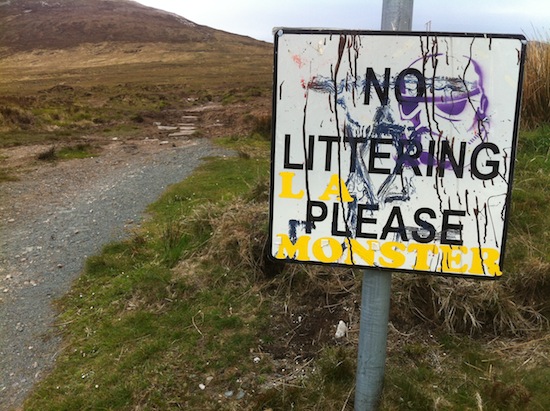 The Seven Principles of Leave No Trace
1.Plan Ahead and Prepare
2.Be Considerate of Others
3.Respect Farm Animals and Wildlife
4.Travel and Camp on Durable Ground
5.Leave What You Find
6.Dispose of Waste Properly
7.Minimise the Effects of Fire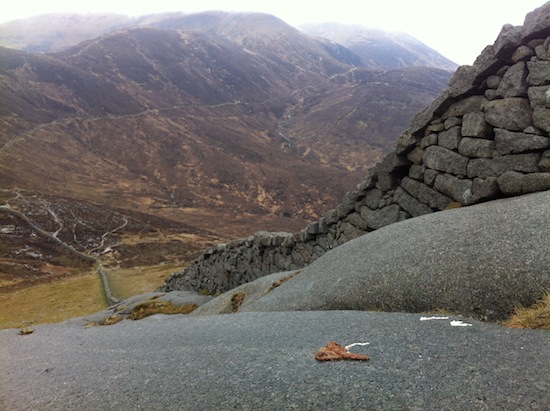 'Practice a Leave No Trace ethic: Make it hard for others to see or hear you and LEAVE NO TRACE of your visit.'
Leave No Trace is seen as the Q-Mark for good outdoor ethics.
Its seven principles can provide a great format for all outdoor users to understand just how the beauty that we sought out in the first place can remain for others to enjoy for generations to come.
So these Leave No Trace principles will become part of our Donegal Great Outdoor features over the next few months.
I'll expand on one of the seven principles and make it relevant to that week's feature, so we can see if we can nurture a better understanding of good outdoor ethics and encourage responsible use of the outdoor environment!
All images copyright Bren Whelan & www.mountaintraining.ie
Tags: