Sheep rustlers used a specialist sheep dog to round up and steal more than 70 lambs from two farms.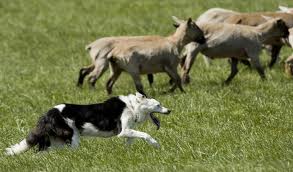 The thefts of the lambs from farms in the Bridgend area has caused outrage among the farming community in the north-west.
The 73 lambs are worth more than €7,500 and belonged to two young farmers starting out their careers.
Malcolm Thompson, chairman of the Irish Cattle and Sheep Farmers Association, told the Shaun Doherty Show on Highland Radio that he is outraged by the thefts.
He said those responsible are not amateur thieves but they knew exactly what they were doing to round up and steal the lambs.
"They know exactly what they are at and have access to documents and tags to be able to sell on these lambs," he said.
Dog excrement from the dog used to round up the lambs was found in the fields from which they were taken.
A large truck would also have had to be used to round up the lambs for removal.
Mr Thompson said pictures of anybody caught with the sheep should be displayed in marts to shame those responsible.
"These people may not be farmers but they are certainly on the fringe of the sheep industry.
"They known exactly what they are at in rounding up the sheep and they will know how to move the sheep on.
"They are parasites and they should be shunned by the entire farming community.
"Their pictures should be hung up at marts with the words "I am a parasite." That's how strongly I feel about these people," he said.
A reward of €3,000 has been offered for information leading to the recovery of the lambs.
Buncrana Town Councillor Rena Donaghey, whose nephew was one of the farmers who has lambs stolen, said the thieves timed the robberies well.
"The robberies took place on Thursday night or Friday morning last which was the time of Ireland's football game against Spain.
"There would have been very little traffic on the road and a number of roads were blocked because of the upcoming Donegal rally.
"I have no doubt there was local knowledge used to steal these lambs. The people whose farms were robbed have been unable to sleep since with worry," she said.
Gardai are investigating the thefts.
Tags: