A Donegal priest said he was "horrified" and "shocked" after he accused of indecently assaulting a teenage girl.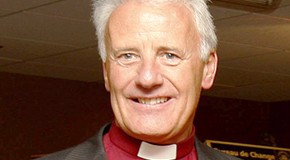 Fr Eugene Boland denies five charges of indecently assaulting a 14-year-old girl between June 28, 1990 and June 30, 1992.
The offences are alleged to have occurred while the teenager volunteered at a Parochial House in the Galliagh area of Derry.
She alleges that the 66-year-old hugged her, kissed her on the lips and rubbed her back underneath her clothing.
During the fourth day of the trial at Derry Crown Court, the jury of eight women and four men heard police interviews that were conducted with the priest in July 2010 at Omagh Police Station.
Boland confirmed the alleged injured party would have been a regular visitor to the parochial house and she helped out there.
He admitted he would have kissed her on the cheek and hugged her, but denied ever kissing the girl on the lips.
The priest told officers he was a "open, friendly and bubbly" person and remembered saying something to the girl about fancying her if he was 20 years younger and she was 10 years older.
However, said it was "meant as a compliment. It wasn't suggestive". The priest claimed the girl "obviously misinterpreted it".
The priest also told officers he received a phone call from her about this and he explained what he mean and apologised for any embarrassment it might have caused her.
He said he had" no recollection" of telling the girl he only saw good looking women in Derry, after moving from Moville.
When the specific allegations were put to the priest by police he said he had "no recollection of that happening".
Tags: